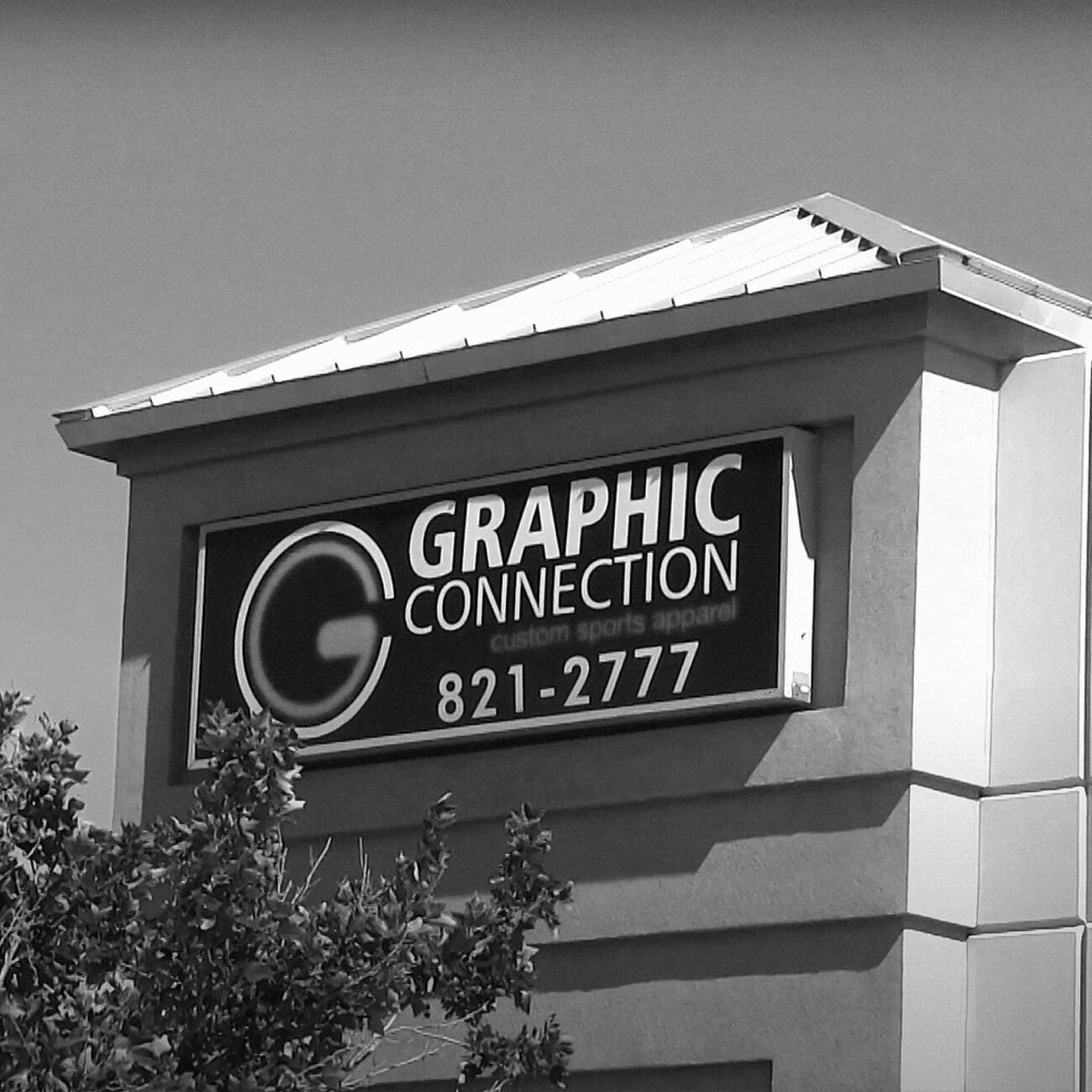 Albuquerque
Embroidery
&
Screen
Printing
Graphic Connection specializes in screen printing, embroidery, and event management. We were founded in 1995 in northeast Albuquerque and has grown to a 10,000 square foot facility that houses two print shops and several embroidery shops.
Our art department will work with you on any art or design idea you have. We design apparel, flyers, logos, posters, business cards, and more. Also, if you have an idea for something else, we would be happy to design it. We provide fast turnaround times on our screen printing projects and have all the equipment for embroidery jobs, big or small!
We also have New Mexico's only Kornit digital printer. The Kornit is capable of printing 1200dpi images directly onto apparel. The Kornit is perfect for printing short-runs as well as one-piece orders.
We are one of the top screen printers in the USA. Our quality and timeliness has been proven year after year. We strive to find new and innovative ways of doing what we do. From small 12 piece runs to 10,000+ jobs, we can help you with your project. More info
When looking for a company to help you with your embroidery needs, we know there are other options out there to choose from. Trust us, we are the best at it. We hear time and time again, "this looks amazing". Our embroidery is clean, pucker-free, and professional looking. Perfect for your corporate polos or your baseball team caps. More info
Art is the key element in making your plain white t-shirt look different than all the other plain white t-shirts. Our art department is not your typical screen printing art department. We do logos, flyers, business cards, and more. If you need to speak to an artist for some creative inspiration, click here to learn more.