Screen Printing Albuquerque,
Custom T Shirts, Promotional Material & Embroidery Design
With over 300,000 products and years of experience, we're the one-stop solution for your screen printing and embroidery needs! We have all the resources to help your business or organization grow its brand by printing one shirt or 1,000 shirts.
VIEW OUR
PROMOTIONAL CATALOG
Our Company
We were founded in 1995 in northeast Albuquerque and have grown to a 10,000 square foot facility that houses two print shops and several embroidery shops.
We are the only printing company with access to a Kornit digital printer. The Kornit is capable of printing 1200dpi images directly onto apparel. The Kornit is perfect for printing short-runs as well as one-piece orders.
---
Screen Printing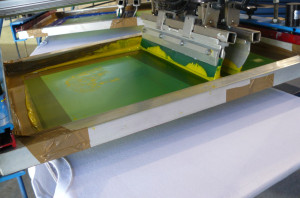 Graphic Connection is proud to have one of the largest printing facilities in the United States. We provide fast turnaround times and complete most jobs within 10 days after you place your order. We print anything from simple one-color prints on tote bags to elaborate multi-color simulated process prints on t-shirts. Turn to us for all your promotional printing needs and we will deliver.
Embroidery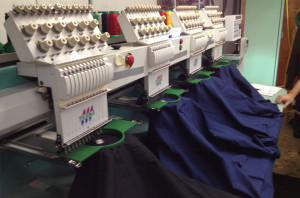 Our embroidery department stands out from the crowd with our high quality and timeliness. We have consistently produced the best quality embroidery products for our customers for over 15 years. Our digitizing is known for being meticulous and extremely accurate. We have the staff and the machines to complete jobs of nearly any size. Our machines are fine-tuned and ready for action.
Art Department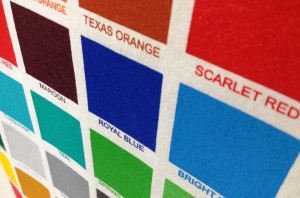 Creating is what we do. You give us an idea for a logo, t-shirt design or anything else that has to do with art, and we will deliver. Do you have a general idea for your business logo partially sketched out on a bar napkin? We can help you with that. Do you have a wrestling tournament and need 10 designs for your apparel? We are here for you. We enjoy taking your ideas and turning them into reality.
Your Promotional Product Destination
Are you looking for promotional products for your next event? Graphic Connection is your Albuquerque Promotional Product Headquarters and we have exactly what you need to make your brand stand out from the rest. Our selection includes key chains, pens, bags, water bottles, and so much more! Call us today and we will work with you to find the item that fits your business.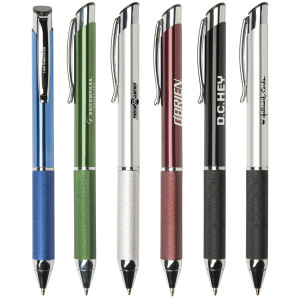 (505) 821-2777
1-888-821-2725
Join Our Mailing List & Get
Free Artwork & Setup on your Next Order